The history of beer bike certainly does not have as deep roots as the beer itself, which is inextricably linked with this attraction. Party bikes are not only suitable for those who want to enjoy alcoholic beverages. Nevertheless, it is also a great way to explore interesting tourist destinations in an original way.
And how did it all begin? The history of beer bike goes back to the last century. Of course, the first attempts to do this should be sought in countries where beer has an important role in society. This is particularly the case in the Netherlands. It was 1997, and the local Het Fietscafe offered entertainment to its customers, which immediately became extremely popular. It was a multi-passenger human-powered vehicle, which people first mistaken with the then known pedicab (a kind of multi-passenger rickshaw known mainly from Asia or South America). However, the beer bike is a vehicle that can be powered by the passengers themselves. To make it clear, they were in charge of the original version of the speed and braking or control of the drivers. It is therefore relieved from pedaling.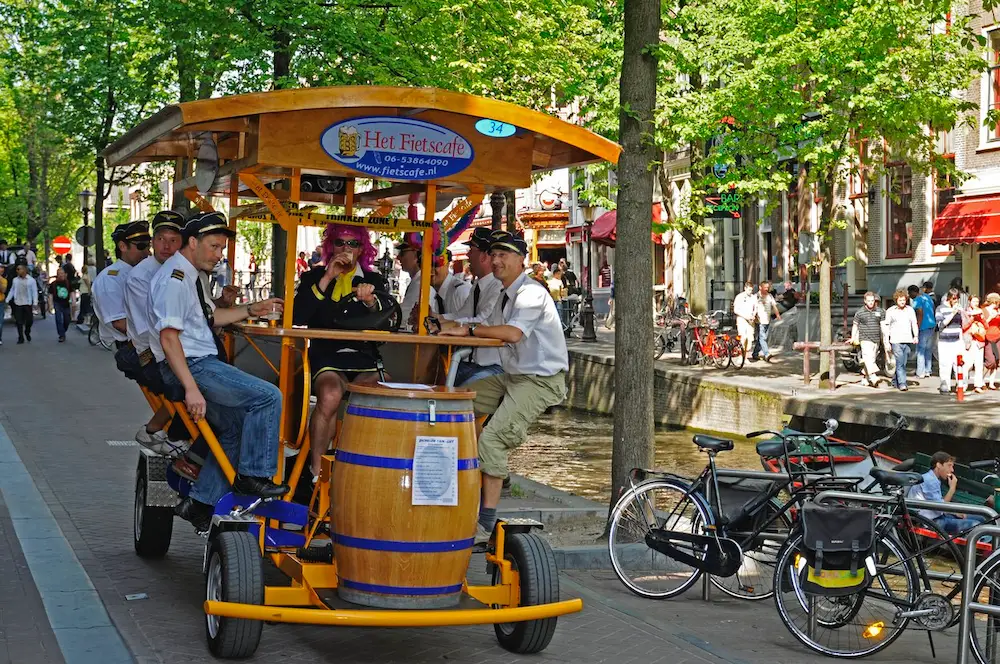 As in our case, the original party bike (you can also meet with this name) has captured especially those types that also serve as a kind of "refreshment stalls". So if we mentioned that the history of beer bike began in 1997, we should adjust it a bit. Similar "mobile buffets" appeared in the 1970s. But it was not a classic vehicle used to move over long distances. Nowadays, modern are those which can get you to know larger cities more comprehensively. And so it is in Bratislava.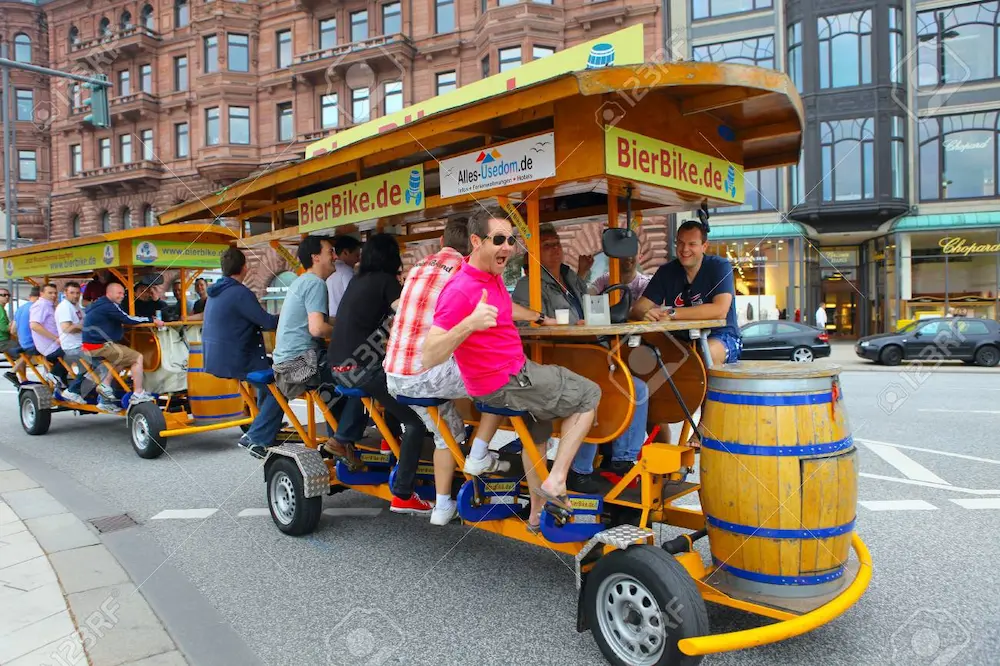 Today there are many places in the world where you can rent a beer bike for a stag party / bachelor party or bachelorette party, attractive teambuilding, birthday or student achievements and many other events. Of course, it may not be just a party associated with a lot of alcohol. It is an ideal choice for adding original information about local tourist attractions or getting to know new ones. The history of beer bike is not as deep as in the case of rickshaws or tourist trains, but the future is very bright.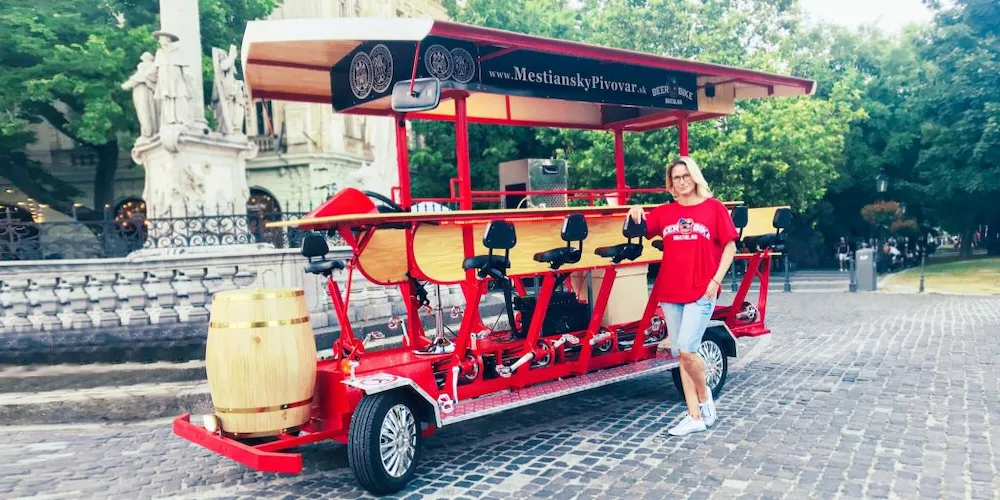 Let's look at the technical side of this attraction. It is a modern tourist bike suitable especially for organizing events of a smaller number of people. It has an open seating for six or more passengers in a social arrangement. The history of beer bike is full of different types of bikes. Here in Bratislava you can meet a 15 – seater with 10 pedals and five passengers will only ride if they are not forced to swap. Especially with this beer bike you can also enjoy a fresh tasty cold beer from a local breweries thanks to Beer station. Yum! If you are tired, the electric motor will help you. As we try to keep up with trend, our bike has a bluetooth or audio system with a USB connection for the fun of your favorite music. There is a nice barmaid or bartender to draft you beer. If you are not a fan of this drink, we have also prepared Prosecco bike.
You have already tried this fun with us? Share your experience in a discussion under article or facebook. You can also find out more about Beer Bike Bratislava on the scoreboard.